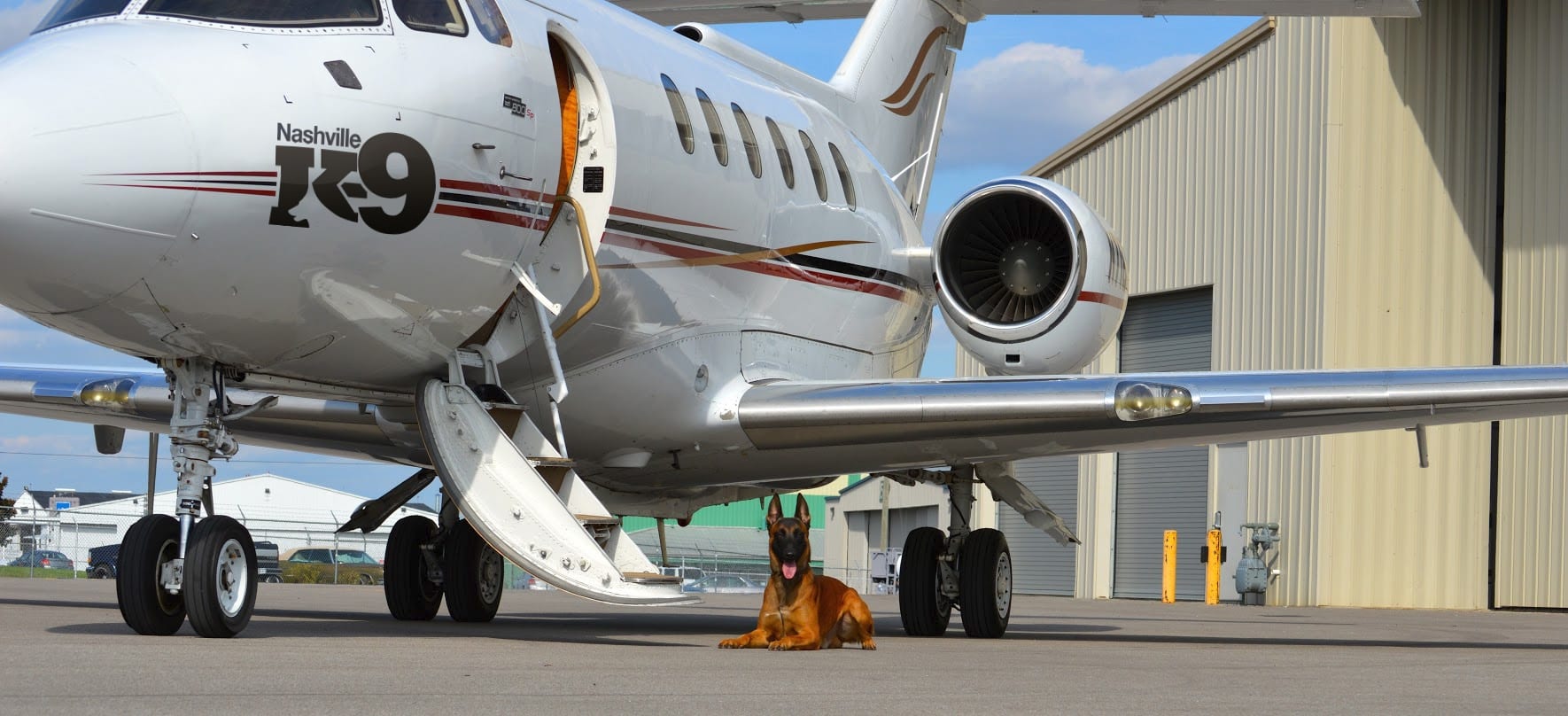 Nashville K-9 owns it's own Hawker 800XP. The Hawker 800XP is a mid-size twin engine corporate aircraft featuring nine plush interior cabin seats. This aircraft can reach most domestic, Caribbean, and North American destinations non-stop, transcontinental with ease, and international, no problem. This aircraft can also be flown to Europe and is equipped with European ADS-B and Wi-Fi, so you can travel comfortably around the world.
Held under FAA charter certificates, the Nashville K-9 jet is housed at Nashville International Airport. She is maintained by Aircraft Charter Management Experts and chartered by Secure Air Charter.
Don't stick your dog in the belly of a domestic airline! Fly in comfort with us!​
All charter requests can be made through Andrea at (615) 369-8200. ​
Hawker 800XP Specs:
9 passenger
Cruise Speed: 514 MPH, 447 Knots
Range: 2923 miles
Service Ceiling: 41,000 ft