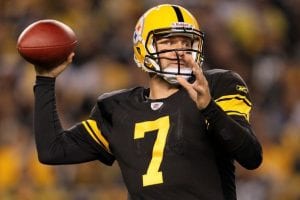 Big Ben Foundation: Millersville, TN Police Department receives grant
The Foundation will be distributing a grant to the Millersville Police Department just outside of Nashville, TN where the Steelers will play the Titans this evening on NFL Network's Thursday Night Football.
The Millersville Police Department will utilize the grant funds to start its K-9 Unit by purchasing its first narcotics dog. Nashville K-9, LLC has committed to training the dog and a handler free of charge. The Tennessee Highway Patrol is also donating equipment to properly outfit Millersville PD's first K-9 vehicle.
This marks the sixth season that The Ben Roethlisberger Foundation has distributed grants to K-9 units. The mission of the Ben Roethlisberger Foundation is to support K-9 units of police and fire departments throughout the United States with a particular emphasis on support for service dogs in Pittsburgh, PA and to support other charitable organizations, such as the Make-A-Wish Foundation.
Millersville Chief of Police Ronnie Williams said, "We are thankful for what The Ben Roethlisberger Foundation does to help smaller departments like ours."
You can read more about Ben's foundation here.
You can read more about The Giving Back Fund here.