Experts weigh in on how to break up a dog fight at the dog park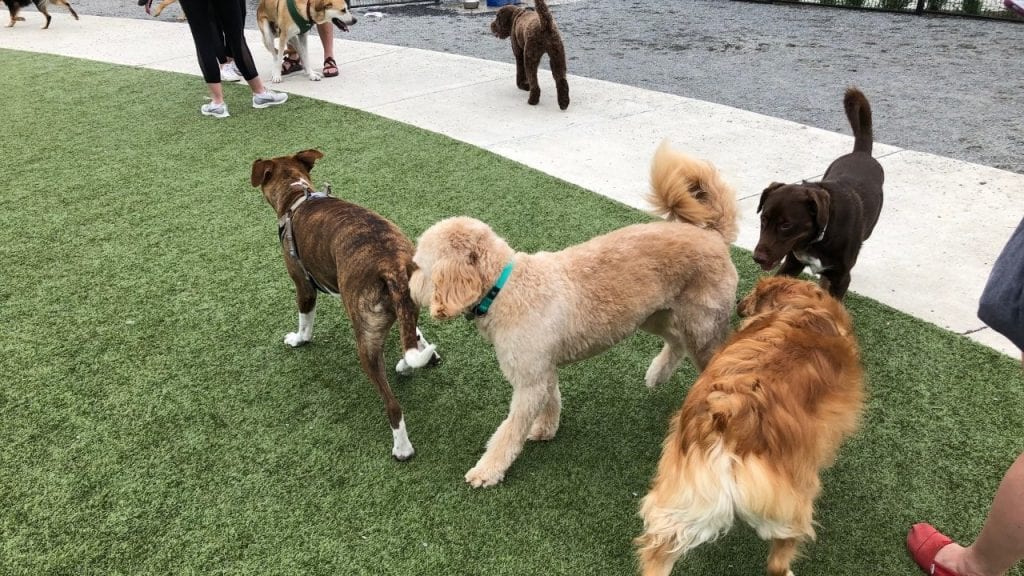 Several apartment complexes in downtown Nashville have dog runs attached to the building. While the dog park can be fun, rough-housing often happens and can quickly escalate.
"There are a bunch of strange dogs in a different environment, that can cause conflict; so sometimes dogs that are frequent fliers at the dog park become a little territorial. And if you're not used to that, then obviously a conflict can arise," said Ali Hemyari said.
Hemyari is the director of training at Nashville K-9 . He said most trainers don't endorse dog parks.
"Everybody is distracted on their cell phone, so most people are looking down," Hemyari said. "And in those few moments they're not seeing the change in behavior that's leading up to potential conflict."
If dogs get into a tiff, Hemyari recommends spraying dogs with a water hose if possible.
"If it does become a big conflict where the dogs are into an active and engaged fight, then each person needs to grab the hind legs of the dog and pull them off," Hemyari said.
If dog owners try to intervene with their arms, they might get injured.
Hemyari said, "Be mindful, even your own dog could be in that high level fight drive where sticking your hand in there can conflict with what the dog's perception of it is, so they don't mean to engage you, but they can engage you on accident."
If you live in a city environment, and your dog is a trouble maker, obedience training may be your best option.
If you walk your dog on a leash in the city, try to keep as much distance as possible between you and other dog walkers. If an altercation happens, and a dog is wearing a harness, you can lift them straight up too. If there's a serious dog fight in a public park in Nashville, it can be reported to Metro Parks Police.