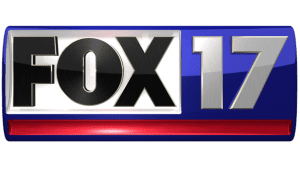 Franklin officer returns home to Tennessee after months-long fight with COVID
Email Share Icon
NASHVILLE, Tenn. (WZTV) — A Middle Tennessee police officer returned home Wednesday after being hospitalized with COVID-19 pneumonia for months.
Franklin Police Officer Sean Finn contracted the virus in late 2021. He was admitted to the hospital on January 1.
After showing no signs of improvement, Finn had to be flown to a south Florida hospital where he was placed on a ventilator. He needed what's essentially an artificial lung, a machine known as an ECMO. It breathes for him so his lung can heal. None were available in Middle Tennessee as omicron surged across the state.
But on Wednesday, the 10-year police veteran returned home after months of fighting off the virus.
Officer Finn arrived at Nashville International Airport around 2 p.m. where he was greeted by his family and members of the Franklin Police Department. A celebratory parade and convoy followed him home to Williamson County.
"I'm surprised I'm not crying like a big ole baby," he told reporters after seeing his daughters.
"It's just little old me and everybody's here for just me. It doesn't seem like it's real," says Officer Finn.
Since Officer Finn is not able to fly commercial, Nashville K-9, Franklin Alderman Gabrielle Hanson, and the owner of Secure Air Charter helped coordinate his private flight back home which was fully paid for.
"For us it struck our chord pretty hard because we wanted one of our brothers to be able to get home get back to their wife and kids," says Ali Hemyari, owner of Nashville K-9.
"I thought hey, wait a minute. He's gotta come home. We gotta do whatever it takes," says Gabrielle Hanson, Franklin Alderman At-Large.
Along with Officer Finn's family, dozens of Franklin police officers were there to help escort him home, including his friend Officer Ryan Howell.
"Every memory with Finn is fantastic. Having coffee with him, talking about his children, his family," says Officer Howell.
For Officer Finn, he learned to live life to the fullest and to never take anything for granted.
"Being with my wife and my girls. I'm really looking forward to that," says Officer Finn.
Officer Finn says he's beyond thankful for all of the doctors in South Florida and credits them for saving his life.
Last month, the department held a benefit concert to help with Officer Finn's medical bills.