Manchester Police now has two graduated police K-9 teams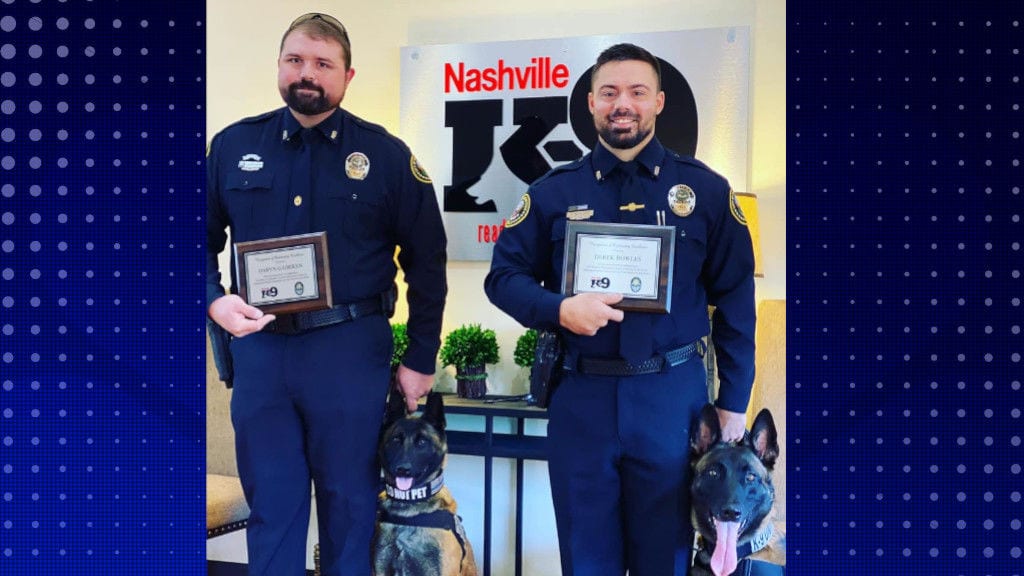 Manchester Police Department has two graduated police K-9 teams in narcotics detection and police patrol.
K-9 Officers Nalty and Storm were green dogs imported from Europe by Nashville K-9 in early Seeptember and began taining on October 4. They completed their initial training on December 11.
Both dogs were reportedly certified three different times by two different independent nationally recognized law enforcement certifying organizations certifying them in narcotics detection, high level obedience, agility, tracking/trailing, apprehensions and call-offs, building searches, and more.
Additional training will follow and continue to be overseen by Nashville K-9.