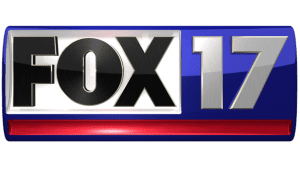 Williamson County Schools could soon be getting its first-ever therapy dog
WILLIAMSON COUNTY, Tenn. (WZTV) — A school district in Middle Tennessee could soon be getting its first-ever therapy dog.
Nashville K-9 has been working with the Williamson County Sheriff's Office in a joint effort to train Bolo—an 18-month-old Lagotto Romagnolo—for Williamson County Schools.
"This dog is a therapy dog that will help kids process their day-to-day stressors," said Nashville K-9 CEO Ali Hemyari.
Dogs have been proven to help lower cortisol levels and stress in humans. Hemyari tells FOX 17 News Bolo will have an "impactful" presence for staff and students alike.
"When we think about students, social media and the bullying are among other stressors like quizzes, tests, athletics. We thought, what a great way of presenting something to be used daily by the staff, administration, students, and by the sanitation staff as well."
Little Bolo was originally being trained to help a family with special needs children, but they ended up moving out of state.
"By complimenting his genetics through training, we are able to elevate his level of responsiveness and compliance to where he can work in any kind of school, crammed space, under a teacher or student's desk."